Notice: A non well formed numeric value encountered in /var/www/html/wp-content/themes/Avada/includes/class-avada-layout.php on line 181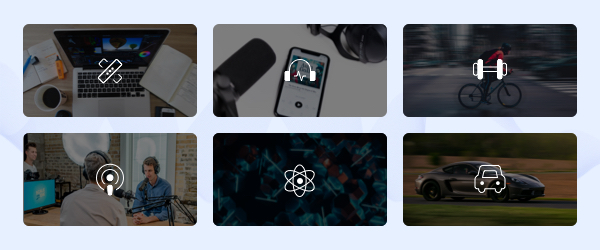 Sample Library Services
We can make your samples, one-shots and sample loops available to a significant number of users and connect you with the ever-growing Chinese music producer community. We work to empower Chinese artists to create groundbreaking music with the confidence that they're using officially licensed packs of the utmost quality.
New Market For Your Loops & Samples
We provide one-stop licensing solutions to automate the sale of your sample libraries in Greater China.
We are able to monetize all of your sample packs, loops and library via bulk sales.
What are our business terms?
Territory: Greater China
Royalties: 50% of the revenue generated (no annual or setup costs)
Term: 3 years
Exclusivity: non-exclusive
Anytime your content is being licensed to our partners, we monetize directly by either selling your library in bulk or by generating a royalty-based revenue according to the usage on any given platform.
We provide reports once a month and you can withdraw your revenue at any time.
We support independent artists and labels to achieve financial freedom without holding them to ransom with subscription fees and music takedowns.
Kanjian Sample Library Success Stories
Still unconvinced by the power of Kanjian Sample Library Service? Discover a selection of high-profile artists and labels already trusting Kanjian Starcast.
We are here to help!
Explore the resourceful collection of articles on how to create, manage and profit from your own music.
You might also be interested in
Discover more services to make the most out of your music with help of Kanjian technology.
What platforms does Starcast support?
Tinko Georgiev
2022-08-15T07:13:43+00:00
Starcast covers 300 platforms, covering more than 200 countries around the world and 95% of the global music market.
To see our full list of channels please navigate here
What are the Starcast distribution terms?
Tinko Georgiev
2022-06-28T10:10:49+00:00
Fee: No service fee or annual fees
Service Area: Global (optional area)
Cooperation Model: Revenue share
Revenue Share: Artist retains 80% of revenue
Reporting and Billing: Monthly
Term: 3 years
Contract: Exclusive
Does Starcast support video content?
Tinko Georgiev
2022-08-15T07:09:00+00:00
Starcast supports video distribution to multiple platforms including NetEase Cloud Music, QQ Music, YouTube, Youku Video, Tencent Video, iQiyi Video, Yinyue Tai, IPTV, KKBox, etc.
To see our full list of channels please navigate here